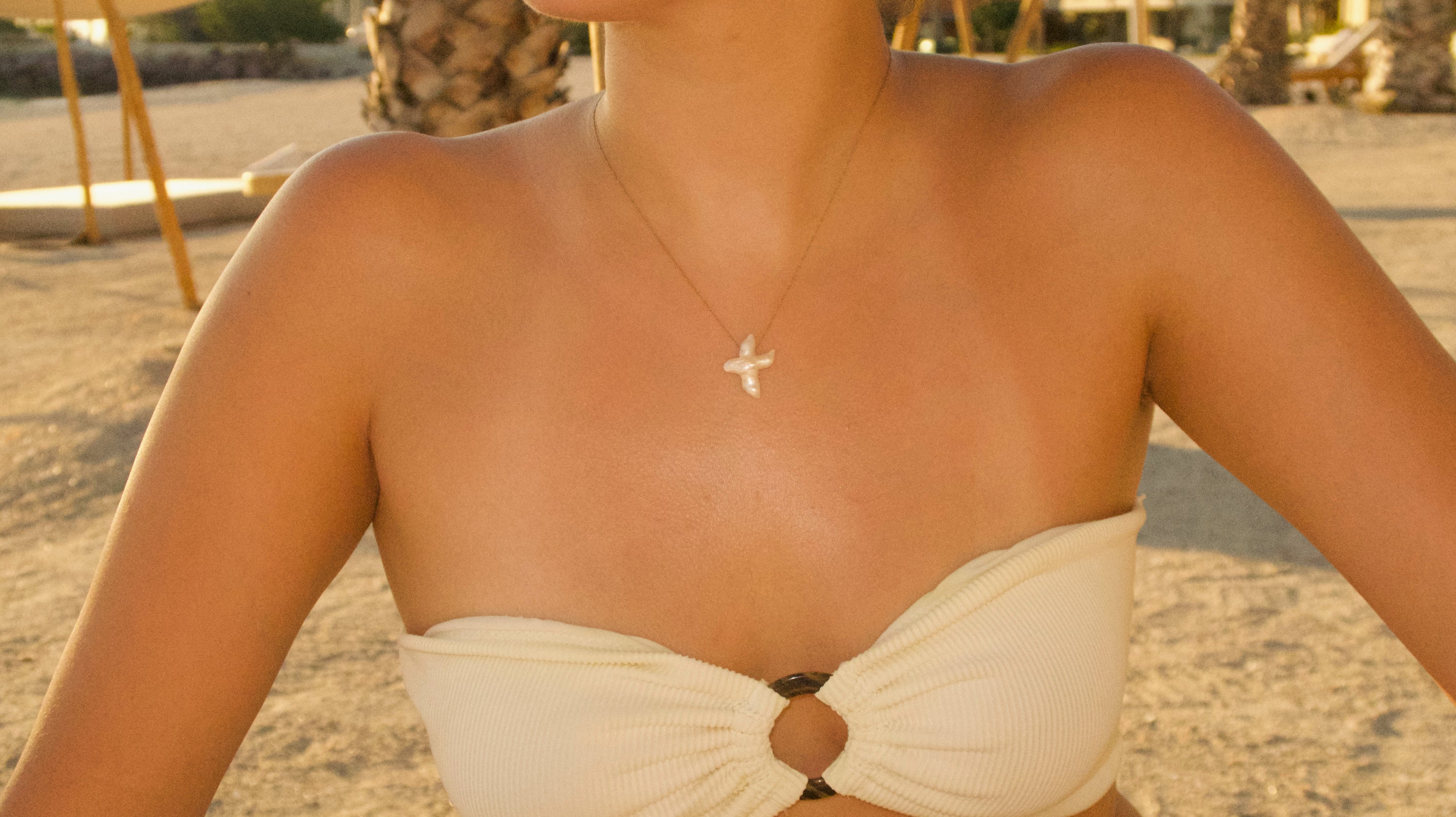 ---
Made with love & high quality materials by hand in California.
Description
Freshwater pearl cross on an 18k gold plated chain.
Pearl shape and size will vary, all pearls are one of a kind.
Size

16inch chain with 2 inch extender.
small cross size: approximately 2-3 cm length
large cross size: approximately 3.5-4.5 cm length
Care
Water-resistant & non-tarnish materials.
Handle with care, it is a delicate piece.
Made by hand in CA. 
Return Policy
We currently do not accept any returns or exchanges.
Warranty
Contact us within 30 days of your purchase to the contact details below if you have any issues with your products!
Shipping Times
Your order will arrive approximately 7-10 business days from date of purchase (Places outside the US may experience longer transit times). All orders, placed after noon PST will be processed the following business day despite the shipping method. Orders placed Friday through Sunday will ship out Monday. Please allow 1-3 business days for your order to ship.