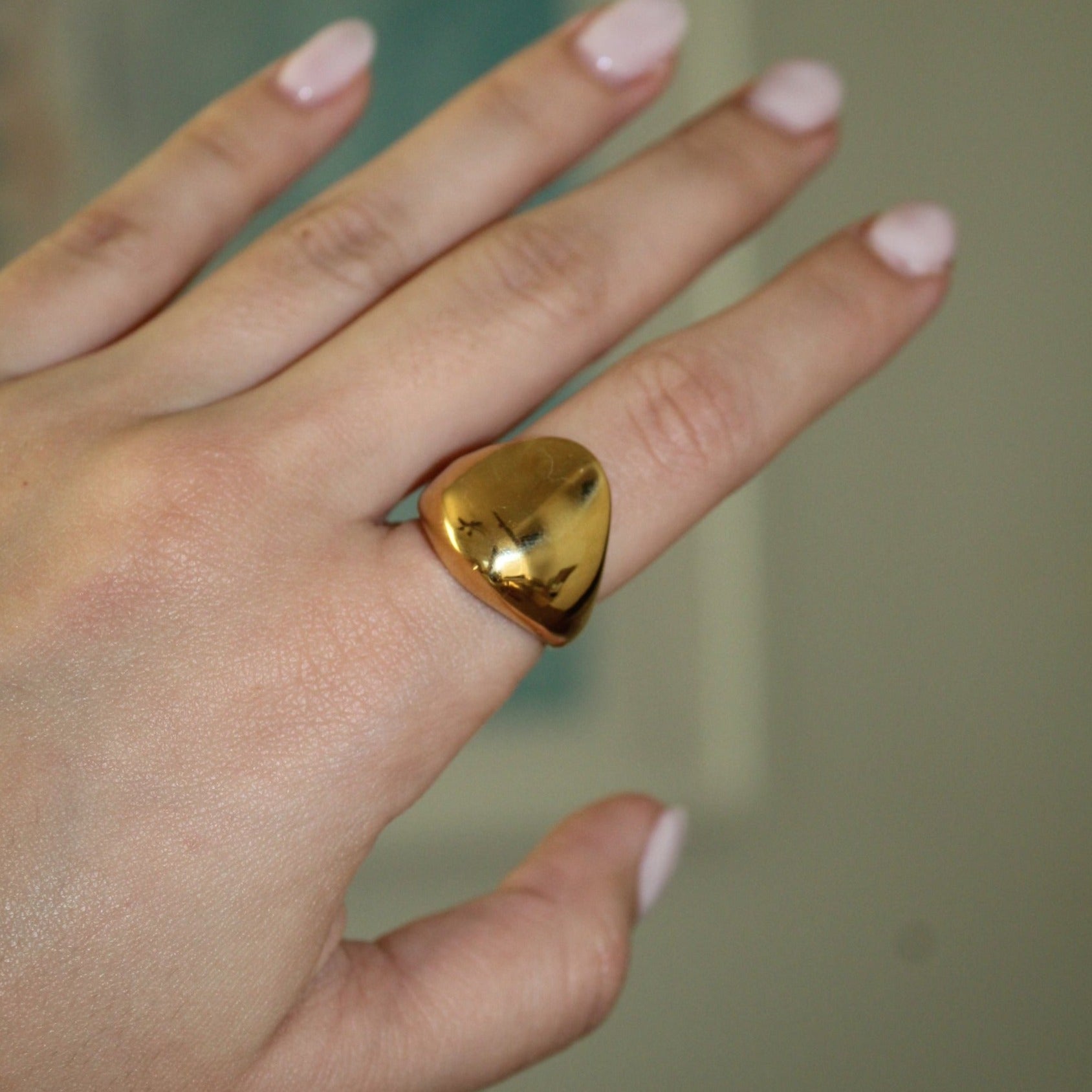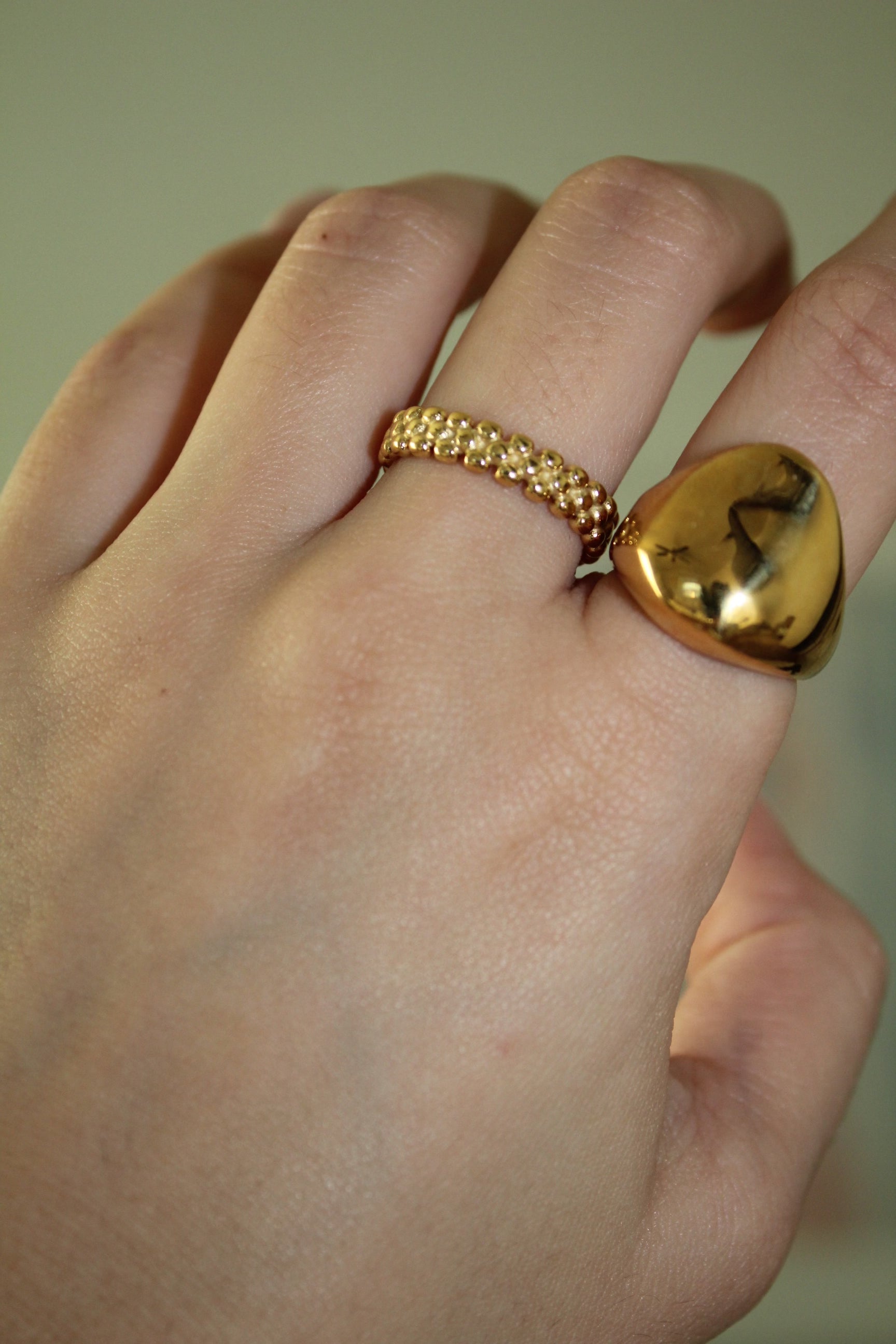 ---
Description
This round signet ring is made from thick, 18k gold plated material, giving it a classic, luxurious look. It's perfect for any occasion, be it a casual day or a formal night. Make a statement with this timeless piece!
Material
Stainless Steel with 18K Gold Plating
How to care for your jewelry: Water resistant but always strongly recommend removing your jewelry before participating in any activities that can lead to contact with moisture or chemicals, such as washing your hands, sleeping in your jewelry, or showering, to maintain shine and ensure a long lifetime.
Return Policy
We currently do not accept any returns or exchanges.
Warranty
Contact us within 30 days of your purchase to the contact details below if you have any issues with your products!
Shipping Times
Your order will arrive approximately 7-10 business days from date of purchase (Places outside the US may experience longer transit times). All orders, placed after noon PST will be processed the following business day despite the shipping method. Orders placed Friday through Sunday will ship out Monday. Please allow 1-3 business days for your order to ship.